<![if !vml]>

<![if !vml]>

<![endif]><![if !mso]>

<![endif]> <![if !mso]>

<![endif]><![if !mso & !vml]> <![endif]><![if !vml]>

<![endif]><![if !vml]>

<![endif]><![if !mso]>

<![endif]>

<![if !vml]>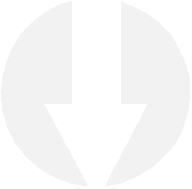 <![endif]>

<![if !mso]>

<![endif]><![if !mso & !vml]> <![endif]><![if !vml]>

<![endif]><![if !vml]>

<![endif]><![if !vml]>

<![endif]><![if !mso]>

<![endif]>

<![if !vml]>
<![endif]>

<![if !mso]>

<![endif]><![if !mso & !vml]> <![endif]><![if !vml]>

<![endif]><![if !vml]>

<![endif]><![if !mso]>

<![endif]>

. . . . . . . . . . . . . . . . . . . . . . . . . .

<![if !mso]>

<![endif]><![if !mso & !vml]> <![endif]><![if !vml]>

<![endif]><![if !vml]>

<![endif]><![if !mso]>

<![endif]> <![if !mso]>

<![endif]><![if !mso & !vml]> <![endif]><![if !vml]>

<![endif]>Entisoft News Release

Entisoft Announces Its All-New Entisoft ToolsÔ Professional Edition 2.0

Powerful, comprehensive function and data structure library gives enterprise software developers the power to slash programming time and craft state-of-the-art applications.

<![if !supportEmptyParas]> <![endif]>

(Los Angeles, CA – November 15, 1999): Entisoft is proud to announce the release of Entisoft Tools Professional Edition 2.0 for Microsoft Visual Basic and Office developers. Entisoft ToolsÔ Pro 2.0 gives programmers the power to cut through their work in record time and significantly boost their productivity. The program provides a fully-compiled library of over 1,500 professional functions and subroutines for developers to use within their programs, as well as a royalty-free runtime license that enables programmers to distribute the library with their projects. Entisoft Tools Professional Edition 2.0 also contains the complete Visual Basic source code so that developers can embed selected functions directly within their own programs. The new version of the product also features Entisoft's exclusive SourceLink TechnologyÔ; this revolutionary feature actually finds the right source code and automatically embeds it into projects, eliminating the need to cut and paste bits of code or to include additional files or DLLs.

<![if !supportEmptyParas]> <![endif]>

"There really is something for every VB and Office developer in this amazingly comprehensive collection of functions and data structures for Visual Basic," commented John F. Kallie, President & CEO of Entisoft. "We're already getting extremely positive feedback on the Beta version of Entisoft Tools Pro 2.0 from our growing base of highly-satisfied customers. They range from casual programmers to world-class developers --- all of whom are pleased with the real breadth of functionality contained within the Entisoft Tools Professional Edition 2.0 library."
The Essential Microsoft Visual Basic and Office Library Extension
Entisoft Tools Pro 2.0 enables developers to get lightning-fast results during programming projects using the highly versatile Entisoft ActiveX library. More than simply a VB add-on, Entisoft Tools Professional Edition 2.0 integrates seamlessly with all aspects of Microsoft's Visual Basic IDE including the Object Browser, Windows Help, and IntelliSense Technology, and provides users with an intuitive, extremely easy to use interface. "The updated Entisoft Tools Pro 2.0," remarked Mr. Kallie, "has virtually no learning curve whatsoever --- it works just as if it were built into Visual Basic itself." The <![if !supportAnnotations]>[BB1]<![endif]> product runs as an in-process ActiveX server to achieve unprecedented performance levels.
<![if !supportEmptyParas]> <![endif]>
Slash Development Time and Sharpen Your Competitive Edge
The all-new version of Entisoft Tools gives developers a decided edge when it comes to cutting programming time to a minimum. Users can very easily call the library from Visual Basic, Microsoft Office (Word, Access, Excel and Project), VBA, and any other ActiveX-compatible programs. Developers can also hone their programming skills simply by examining the source code for details on how to implement the product's broad variety of data structures and class modules. Stephen Schmidt, Chief Technology Officer at Entisoft, noted that "many of our customers were already reporting significant increases in productivity with the previous version of Entisoft Tools. We feel positive that the growing base of Microsoft Visual Basic programmers and Office developers worldwide will find Entisoft Tools Pro 2.0 to be one of the most powerful, user-friendly collections of VB tools available anywhere."
<![if !supportEmptyParas]> <![endif]>
Free Trial Version and Limited Time Offer
Entisoft Tools Professional Edition 2.0 normally retails for $399 --- but until January 1, 2000, the company is offering the product at a special introductory price of $349.  Developers can view full documentation online, and download a 30-day free trial version of the $179 Entisoft Tools 2.0 Standard Edition (which does not contain the Visual Basic source code or the exclusive Entisoft SourceLink Technology) directly from the Entisoft Web site (www.Entisoft.com). For more information about Entisoft Tools Pro 2.0 and other exciting software products on the way from Entisoft, contact the company by telephone at (310) 472-3736, via e-mail at info@Entisoft.com, or simply visit the firm's Web site at www.Entisoft.com.
<![if !supportEmptyParas]> <![endif]>
********************
<![if !supportEmptyParas]> <![endif]>
Founded in 1995, Entisoft is a software development company dedicated to providing practical and easy-to-use Visual Basic (VB) programming tools. Entisoft Tools and SourceLink Technology are trademarks of Entisoft. All other trademarks and tradenames are the properties of their respective holders.
<![if !supportEmptyParas]> <![endif]>
<![if !supportEmptyParas]> <![endif]>
***************